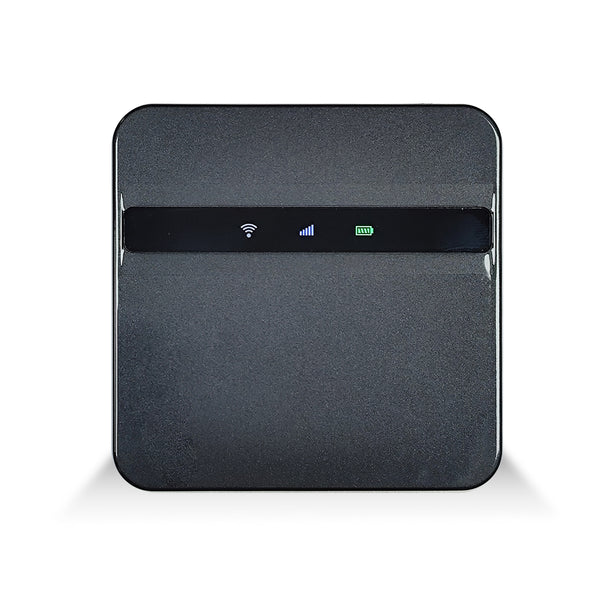 Urozetta Cloud Standard-Exclusive "trade-in" for Amazon in the United States
📶[5GB U.S. Data]. Anyone who buys a UROZETTA mobile wifi hotspot device will automatically get 5GB local high-speed data in US local ($10value). When you run out of data, you can renew it through FREEBOT app (only $21.5/month).

📶[How to connect to the Urozetta Wifi network]. (1) Locate the SSID and KEY shown on the bottom label on the back of the UROZETTA WIFI device. SSID is the WIFI name and KEY is the WIFI password. (2) Find the SSID on the network connection of your cell phone or other device, enter the KEY and you will be connected to the network successfully.

📶[Cloud SIM technology & global coverage over 150 countries/regions]. UROZETTA WiFi converts the ubiquitous 4G LTE into a WiFi network without any SIM card inside. It uses virtual SIM card technology to allow you to use 4G high-speed data without buying a local SIM card when traveling overseas or on business. The FREEBOT WiFi travel router allows reliable priority local 4G LTE network (up to 150 Mbps download/50 Mbps upload) in more than 150 countries and regions without any roaming charges.

📶[Instant purchase and use, no registration required] You need to place an order and receive the UROZETTA WiFi device, turn it on and use the Internet connection without doing anything more.

📶[5000 mAh rechargeable battery] A built-in 5000 mAh rechargeable battery can provide 8-12 hours of power. It's light weight, small, and makes travel convenient and worry-free.

📶[Connect 10 devices] UROZETTA WiFi can connect up to 10 Wi-Fi enabled gadgets, including your laptop, smartphone, PC, Kindle and more, just like your personal reliable and secure Wi-Fi hotspot or home broadband.
SIMなし接続
ボタンを押すだけで接続できます。データが必要な場合は、必要なものを自動的に提供するデバイスがあれば便利です。SIMは必要ありません。

契約不要の全世界をカバー
国境を越えたり、コーヒーを飲んだりする場合でも、接続性の知識により、コミットメントに縛られることなく不思議な体験をすることができます。

安定性の高い個人用の4G LTE接続
ウロゼッタクラウドスタンダードでは、あなただけの安定した4G LTE接続が実現しており、両足で、どこへ行くかを心配することなく、人生のあらゆる瞬間に飛び込むことができます。

専用アプリ(APP)
UROCOMM APPを使用してデータに必要なすべてのものを見つけて、便利さをもたらし、タップするだけで支援を行います。