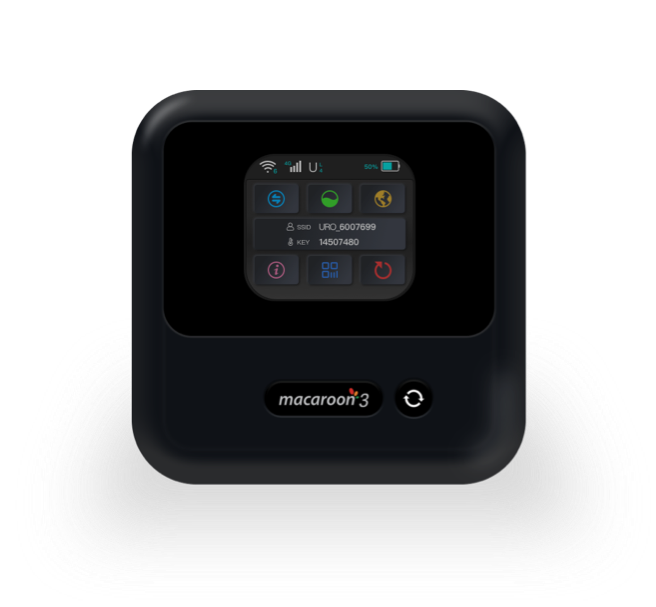 Macaroon M3A WiFi Router
4G High-speed Network
Cloud SIM Technology, Flexible Network Solution
12 hours Battery Life
Get high-speed Internet anytime
Automatically select high-quality 4G LTE network service from local carriers to travel around the world with free roaming data.Touch screen is easy to operate.Diversified services will be provided such as data query and device info.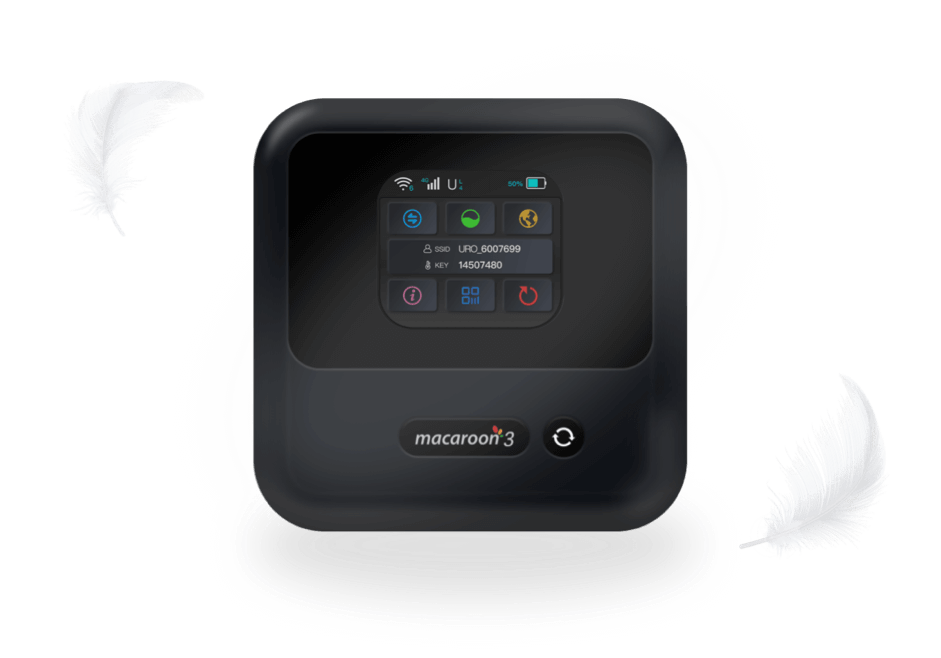 Pocket Wi-Fi
Macaroon M3A weights 130g and is slim and small,making it easy to fit in a pocket. Whether you want to make a video call with family members during the car ride, or share the network with friends on a trip, with it, you can be free to surf the Internet at any time.
Multi terminals can be online at the same time.
Happiness can be shared together among friends.
Macaroon M3A supports up to 8 terminals connections at the same time,and you can share the network with friends and family at any time when traveling abroad,without worrying about signal delays.
3100mAh battery accompanies you to travel the world without cutting off Internet
Macaroon M3A is equipped with 3100mAh battery with intelligent power-saving algorithm. With this power, you can travel long distances, or catch up on games and dramas without pressure.

Quantity of electricity

Continuous working hours
Standby hours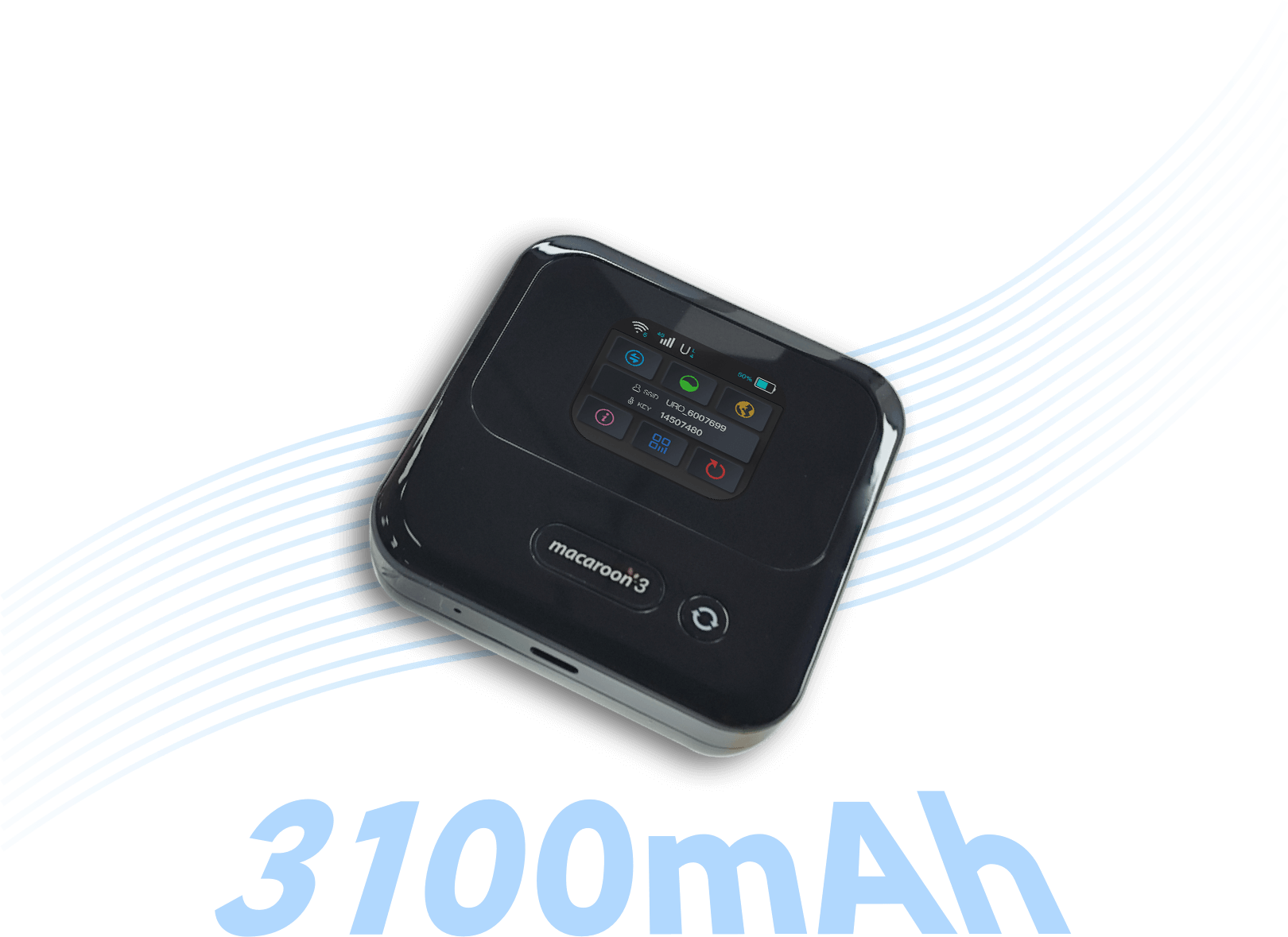 Global multi scene coverage;
always accompanied by good signals
Exclusive APP, easy management: Support online ordering plans, data monitoring,
equipment management and other services and
provide a global diversified packages on-demand services.Take your pick.