Rechargeable Card
Always have a plan wherever you go. Whether in need of a daily data fix or something a little more long-term, we have a plan to suit your lifestyle.
Data Service Reminder
Data package for MACAROON/UROZETTA will take effect immediately,and you can use it when arriving at the destination; You can purchase another data package to use the high speed data when the speed limits. Please use the Urozetta eSIM/SIM as the instruction manual to activate the data package of it.
UROCOMM App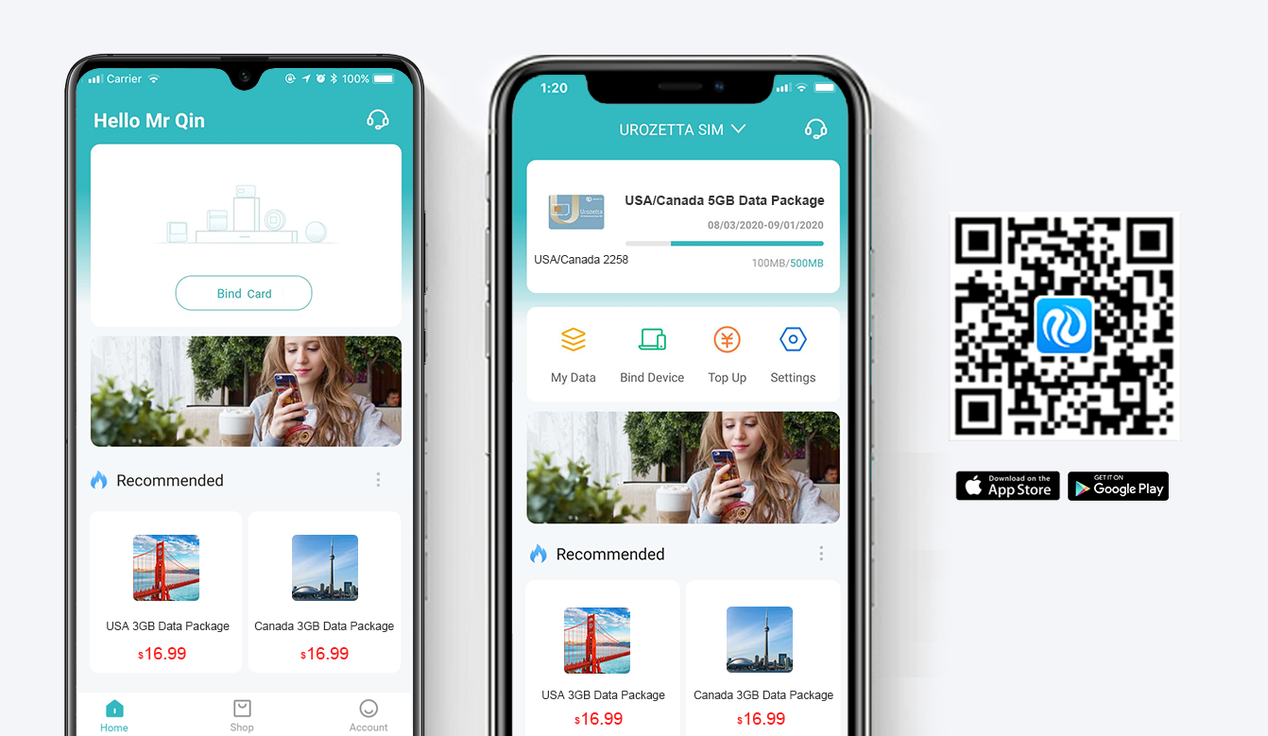 Contract-free worldwide coverage
Whether crossing borders or getting coffee down the road, the knowledge of connectivity allows you to experience something wondrous without being tied down by a commitment.

Stable and private 4G LTE
With the Urozetta Sim, we have a stable 4G LTE connection just for you and ensure that you can leap into all of life's spontaneous moments with both feet and without concern about where it will take you.
Available as a physical SIM or eSIM
The Urozetta SIM works both as a physical SIM or an embedded SIM, but it's easy for users of all tech levels.

Supporting APP

Find everything you need for your data with the UROCOMM APP, bringing convenience and making assistance only a tap away.

-->