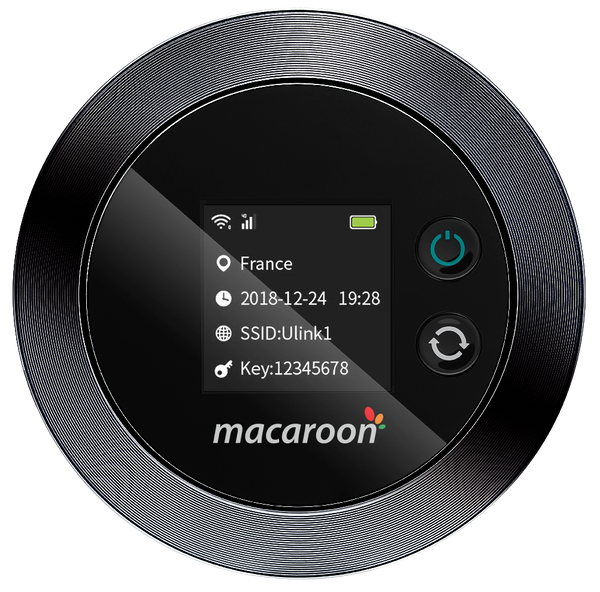 Macaroon Mobile WiFi Hotspot
Stay Connected To What Matters Most
At Home or Around the World
The Macaroon is the world's most convenient Wi-Fi hotspot.
Small and lightweight, it combines the power of a pocket WiFi hotspot with SIMless global mobile data.
Providing safe connections around the world, the device offers the fastest 4G LTE data from the best local networks.
Fast and private global Wi-Fi data
Works in 200+ Countries
Pay As You Go
Charging cable-built in
Seamlessly integrates with optional Macaroon power bank
No SIM Cards Required
Visual Display Menu for Easy Control
Connect up to 10 devices at once
Contract-free worldwide coverage
Whether crossing borders or getting coffee down the road, the knowledge of connectivity allows you to experience something wondrous without being tied down by a commitment.

Stable and private 4G LTE
With the Macaroon MiFi, we have a stable 4G LTE connection just for you and ensure that you can leap into all of life's spontaneous moments with both feet and without concern about where it will take you.

Connect up to 10 devices
We hope you are not carrying around 10 devices on your everyday adventures, but, if you are, Macaroon MiFi has you covered.